146 Main Street
Fairfield, ME
HOURS:
Mon-Thu: 10AM-8PM
Fri-Sat: 10AM-8PM
Sun: Closed
Sonny's delivers to your home and business up to 7 miles! We also deliver to the Sappi mill in Skowhegan.
We kindly ask for a $15 minimum order and delivery fees are $4 for up to 5 miles and $6 for over 5 miles.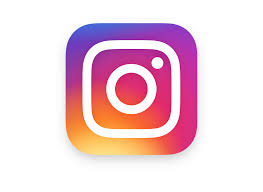 MEGA MEAL DEAL
$36.99
Large 15″ 1 Topping Pizza,
2 Large Ham Italians,
Choice of Appetizer
& 2 Liter Soda
FAMILY MEAL DEAL
$25.99
Large 15″ 1 Topping Pizza,
Cheese Bread Sticks
& 2 Liter Soda
New England Bakeworks is the wholesale division of Sonny's. Our pizza dough is available locally at Village Market in Fairfield and Pleau's Market in Winslow.
Our dough is also distributed throughout New England, New York & Pennsylvania by Associated Grocers of New England. Visit NEBakeworks.com for wholesale information.
Fresh Dough,
Better Pizza™
Since 1957
Sonny and Mary Wade opened Sonny's Pizza on Main Street in downtown Fairfield, Maine in 1957 and quickly developed a devoted following with their made to order pizzas and sandwiches. Sonny eventually decided to sell the business in order to pursue his passion for the outdoors and became a licensed Maine Guide.
Over the years Sonny's became known for its fresh baked rolls and signature pizza dough made daily on the premises. Our rolls and pizza dough can be found in leading supermarkets and restaurants in New England, New York and Pennsylvania and is distributed by Associated Grocers of New England.
A lot has changed in Fairfield over the years, but our signature recipes have never changed. Sonny's proudly sponsors area youth sports teams and operates in a spirit of giving back to the local community through sponsorships and charitable donations.
Location
146 Main St
Fairfield ME, 04937